LIGHTING SERVICES
Interior
Good interior design is the application of the best or most appropriate equipment in an economical but effective manner. Commercial & Industrial lighting schemes carried out for the following applications:-
Interior Lighting Design

Offices
Office Atria
Retail Outlets
Schools
Hospitals
Sports Halls
Swimming Pools
Manufacturing Plants
Warehouses
Multi-Storey Car Parks
---
Exterior
The key objectives to consider when looking at an exterior design are safety, performance and appearance. Building & area lighting schemes carried out for various applications including:-
Exterior Lighting Design

Architectural
Security
Amenity
Car Parks
Sports Facilities
Street Lighting
---
Emergency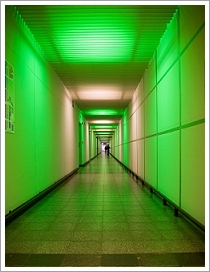 An emergency lighting system is designed to enable the building to meet fire safety legislation in a way that is visually acceptable and meets the end user's needs for operation and maintenance.

All exit route, open area, and directional signage designs carried out to the latest BS standards. Planning for self-diagnostic monitoring systems is also available (easicheck / self test etc).
---

LIGHTING CONTROL SYSTEMS
Designs to add motion detection and daylight linking systems to the majority of project applications can be offered. The use of these systems can typically offer between 50 & 70% energy savings to the end user.
---
CENTRAL BATTERY / INVERTER SYSTEMS
For medium to large installations, a central battery system is a viable and a cost effective alternative to self-contained emergency lighting products. All sizing and specification work carried out to include number of cells and physical cabinet dimensions etc.
---
FIRE ALARM SYSTEMS
In general the legal requirement for a fire alarm system relates to the protection of life, either those in the building or those adjacent to the buildings. The primary objective of life protection is to warn occupants of the risk of fire and get them to a place of safety as quickly as possible. BS compliant schemes can be supplied to cover all aspects of a typical fire alarm system.

All fire alarm schemes are subject to end user risk assessment and fire officer approval.
---
CAD SERVICES
Whether you want help with a single project or occasional assistance during busy periods, the outsourcing of CAD services allows the customer to minimise costs whilst maintaining a high quality service to the end client. Various CAD services are available on request.